Socket map of the world
See on Scoop.it – Geography Education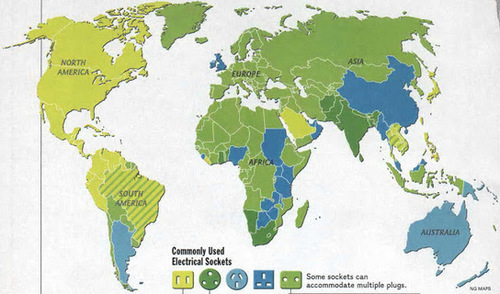 Tags: cartography, technology, globalization, historical, regions, mapping, colonialism.
Seth Dixon, Ph.D.'s insight:
This map might appear to be completely trivial and it probably is. Still, there are interesting historical and colonial patterns that can be seen in this technological culture region map.
Questions to Ponder: Will there one day be a single format? When? What are barrier to that happening? What does this tell us about the extent of globalization?
See on tywkiwdbi.blogspot.fr